2000 MANITOU MT1637SL For Sale In Cape Town, Western Cape South Africa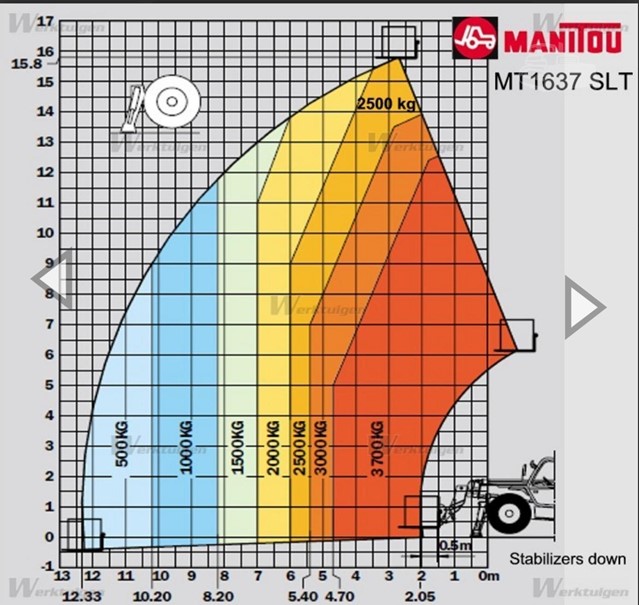 Description
Fastlift Cranes
Email:
[email protected]
Email:
[email protected]
Email:
[email protected]
For Sale !!!
Make: Manitou
Type: Telehandler
Model: MT1637.SL
Year: 2000
Capacity: 3.7 Ton
Max Lifting height: 15.8m
Reach: 12.33m
Engine: Perkins Turbo diesel
* Drive 4 x 4 x 4
* Torque converter
* Frame levelling
* Hydraulic stabilizers
Complete with bucket and fork end attachments
Certification: New
Condition: Good condition
Fastlift Cranes is a leading supplier in South Africa/ Africa of quality used cranes. We distribute arguably some of the worlds most reputable crane brands. We sell brands such as: Liebherr, Demag, Grove, Tadano, Faun; Terex, Hoeflon, Spierings, PPM, Potain, Manitowoc, Broderson, Kobelco, Kato, Sany and XCMG
With load-bearing capacity of between 5 t and 500 t. We always guarantee a serious and smooth business transaction and convince our clients of our expertise through our reliability and professional and technical ability.
Products:
* All Terrain mobile cranes
* Rough Terrain Cranes
* Truck mounted cranes
* Crawler cranes
* Tower cranes
* Mini cranes
* Compact cranes
* Spider cranes
* Telehandlers
* Access platforms
* Forklifts
Please don't hesitate to contact us for more information.
Kind regards
Bradley Medcalf
Fastlift Cranes
Our contact details:
Email:
[email protected]
Email:
[email protected]
Email:
[email protected]
Specifications
General
Serial Number
FCS02022021AGMBMM
Stock Number
FCS02022021AMGBMM
Category Specific
Maximum Lift Height
51 ft 10 in
Exterior
Powertrain
Engine
Engine Manufacturer
PERKINS